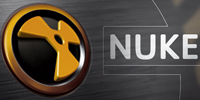 Join Steve Wright, a twenty year VFX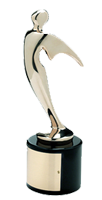 veteran and master compositing trainer, for his two new 6 week long Nuke workshops, and learn the powerful new visual effects compositing program that is taking the visual effects industry by storm. Join your fellow students in this closed forum workshop where you will get training from Steve's Telly Award winning videos. Turn in your assigments and you will get an audio review recorded by Steve containing valuable feedback! Learn about these workshops and how to enroll below.
Nuke 2D Workshop
This is where to start on your path to learning to Nuke. This workshop introduces the Nuke interface and shows how to navigate between the viewer, node graph, curve editor, and property panels. Keyframe animation, expressions, and linking between nodes are covered in detail. You will get extensive training on Nuke's unique 32 bit float "linear lightspace" color management and the major color correcting nodes. The RotoPaint node is covered in great detail with nearly and hour's worth of tutorials for this very sophistiated roto and procedural paint system.
The topics then move on to compositing Multi-pass CGI and point tracking, including corner pinning. Nuke comes with four world-class bluescreen/greenscreen keyers - Ultimatte, Keylight, Primatte, and Nuke's own IBK keyer. Every one of these keyers are covered along with the KeyMix and AddMix nodes. There are multiple examples to illustrate how to merge/join/subtract mattes, keys and alpha channels to create professional keys in addition to workflow examples for the GridWarp and SplineWarp nodes. How to use the very important MotionBlur2D and Zblur nodes are also covered.
Nuke 3D Workshop
This is part two of the overall Nuke Compositing Workshop for those artists that want to go beyond 2D compositing and advance to 3D compositing. This workshop dives into Nuke's awesome 3D compositing capability and covers the several major new features introduced in Nuke 6.3.
Of course this workshop will thoroughly cover the basics like creating 3D geometric primitives, adding lights, cameras and shaders, plus texture mapping and animating geometry. The workshop then pulls it all together with several examples of classic 3D compositing workflow techniques, including the all-important camera projection.
Finally, the huge new features that were released with Nuke 6.3 will be covered. This list is long, but just a few of the highlights would be a new displacement shader that creates adaptive geometry at render time, Deep Compositing, a built-in planar tracker, and a full blown fully integrated 3D particle system. This is can't-miss training for Nuke artists.
**** Prerequisites for these workshops are a solid background in compositing visual effects using programs such as Shake, Combustion, Digital Fusion, Motion, Flame, Toxik or After Effects.